Trailers USA 2 Horse bumper pull, Tack and Feed XL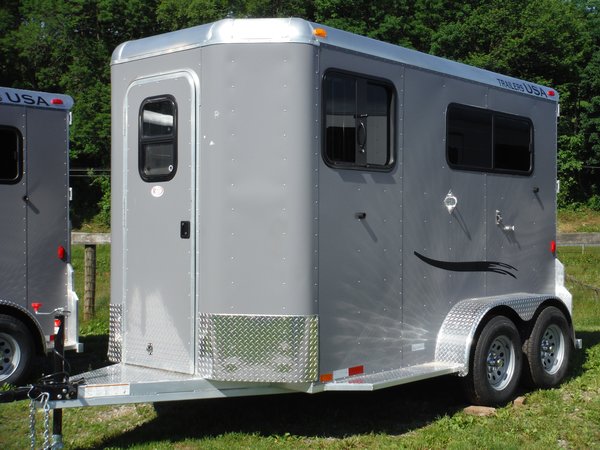 Trailers USA 2 Horse bumper pull, Tack and Feed XL
2017 Trailers USA 2 Horse bumper pull, Tack n Feed XL
10 YEAR MANUFACTURER's WARRANTY
Tack storage and Feed Mangers

7'6" Tall x 6'8" Wide x 12'3"Long

Aluminum Frame, Aluminum Body, pressure treated wood floor

Rear Ramp with opening curtain doors above

Exterior color is Silver. Also available in White, Black & Charcoal

This trailer is the XL version. Also available in standard size, 6'W x 7'H x 11'L, by special order for $400 less.