Horse Walkers by Priefert Mfg.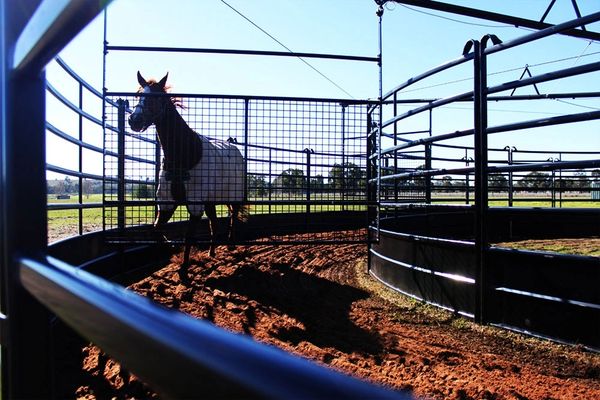 Horse Walkers by Priefert Mfg.
Priefert - The World's Most Advanced Horse Walker
Everybody knows a well-conditioned horse performs better, behaves better, and is less prone to injury. However, keeping even a small group of horses well-conditioned is a full time job. With today's busy schedules, it's hard to find the time to give your horses the exercise they need daily and hiring someone to do so is costly and risky. Not to mention that finding someone to exercise your horses without teaching them bad habits can be a challenge in itself. That's why a good horse walker is the safest, most affordable, and practical solution.
Priefert horse walkers are like no other on the market. Our walkers are virtually maintenance free, safe, attractive, durable and offer more options and benefits than any other walker, and all for a fraction of the cost hiring someone to help keep your horses fit. Hundreds of the top equine professionals around the world and in every equine discipline choose our horse walkers because the only thing more reliable than a Priefert Walker is the company that stands behind it.
Contact us to order your walker. For more specifications check out. http://www.prieferthorsewalkers.com/